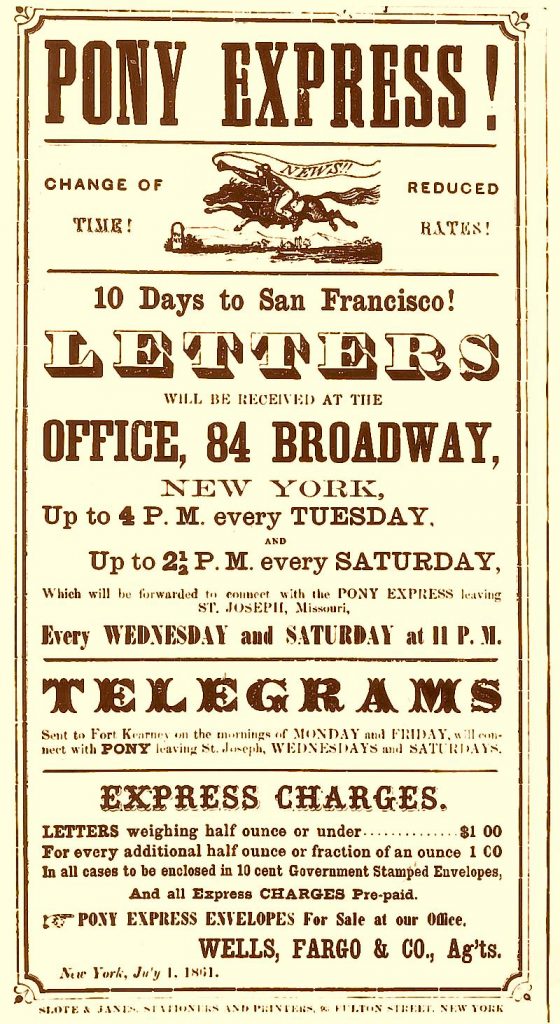 Join the Pony Express Re-Ride!
If you are interested in joining our association as a rider, please contact one the State Division Presidents to see about ride slots available in their state.

Click here to learn more about
*
Membership*
Membership Applications are found under FORMS
on each State Division's respective page.
Rider Requirements
Official riders shall be members who are fourteen years of age (turning 14 at ANY time during the Re-Ride year) or over, with a suitable horse, apparel and equipment. Persons 14 – 17 years of age must have parent or guardians consent.
Each rider must be a member in one of the state divisions.
Each rider must have on file a signed waiver/release of liability for each state in which they ride before they can ride there.
Each rider must provide their own mount and tack.
Must be at designated location two hours prior to ride time and complete ride in allotted time.
Must wear appropriate WESTERN attire: Blue jeans, long sleeve red western shirt, brown vest, yellow scarf, boots and western hat.
Shadow / Buddy Rider
Interested in participating in the annual Re-Ride but not quite 14 y/o yet?  You can shadow/buddy ride with an adult rider. This option is open to all who want to experience the annual Re-Ride.
Our Oath
In keeping with the tradition of the Original Pony Express, each pony rider is required to take the following oath, similar to the riders oath in 1860.
"I,___________, do hereby swear, before the great and living God, that during my engagement as a member of the National Pony Express Association Re-Ride, I will under no circumstances use profane language, that I will drink no intoxicating liquors, that I will not quarrel or fight with any other member of the Association, and that in every respect, I will conduct myself honestly, be faithful to my duties and so direct all my acts as to win the confidence of my associates. So help me God."