FIVE-MILE STATION, Pony Express historic marker, Guy West Plaza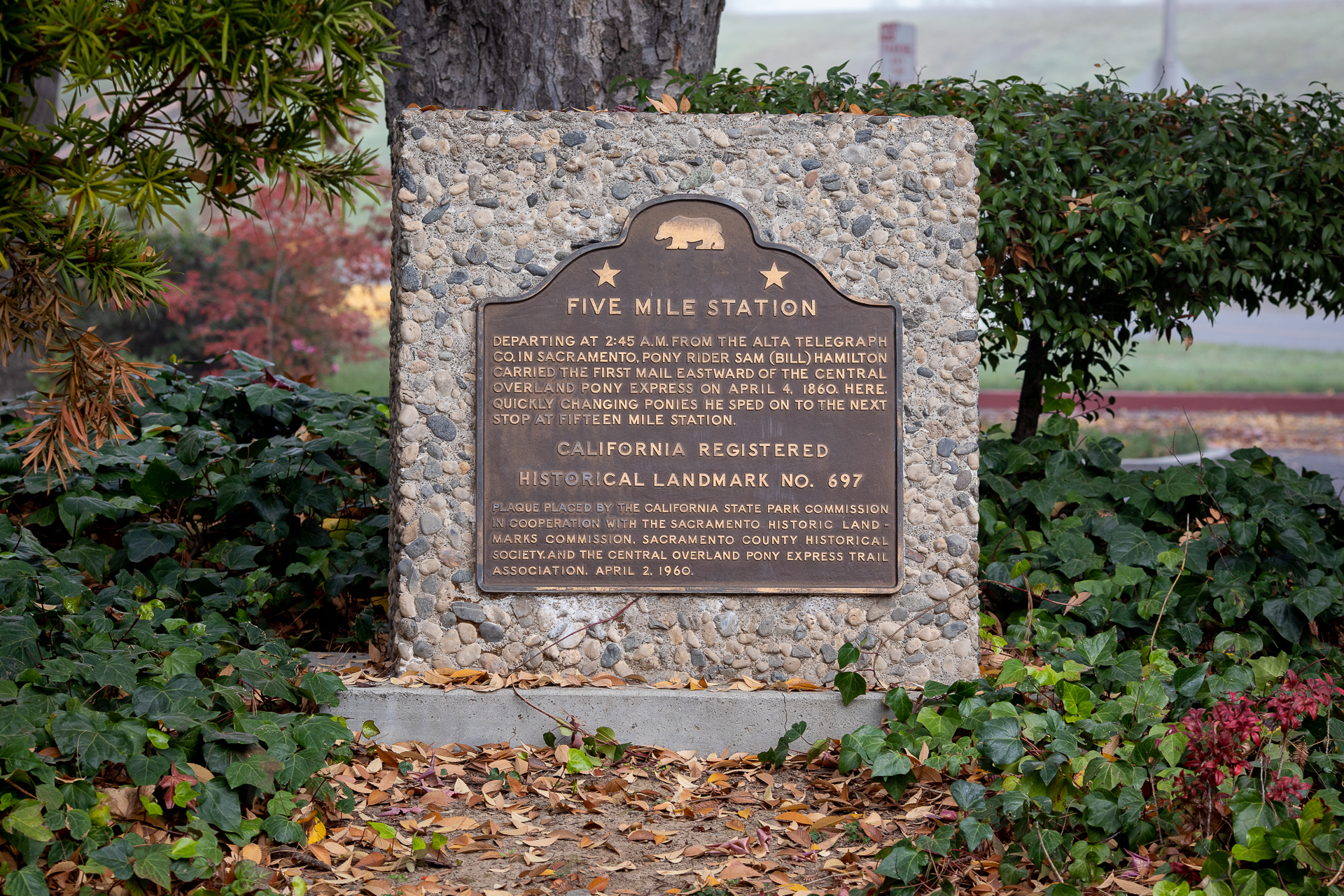 At 2:45 a.m. Wednesday, April 4, 1860, Central Overland Pony Express employee Sam "Bill" Hamilton raced out of what's now Old Sacramento, the first relay rider carrying the nation's first eastbound U.S. mail packet. Five miles later, on this spot near the American River, Hamilton switched to a fresh horse.
Meanwhile, another relay team was carrying mail westward from St. Joseph, Mo.,…..  Continue Reading………..