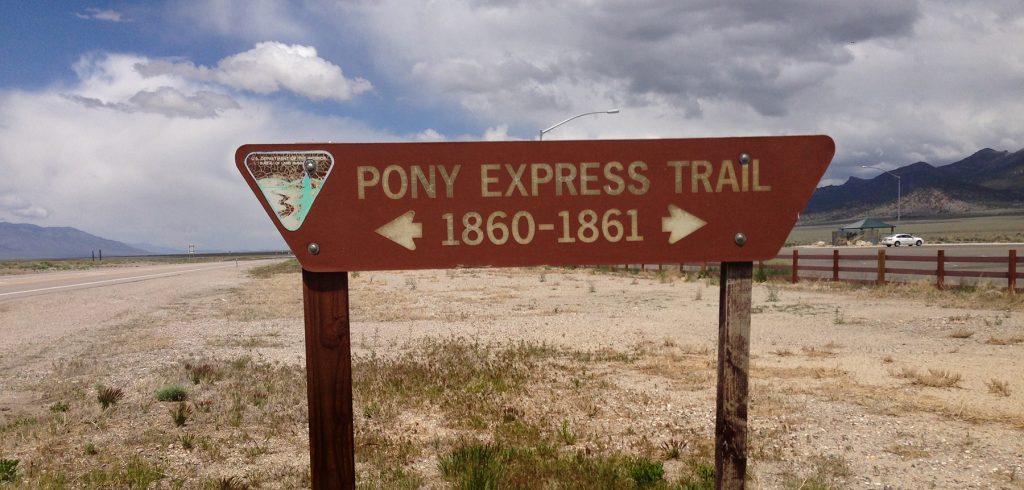 Annual Re-Ride Rescheduled.
To all our Pony Express supporters;
Due to the COVID-19 Pandemic we are re-scheduling the annual Re-Ride to August 2020. In the next few days the National schedule will be posted on our website along with the new state schedules.
All ride letters will be carried during the ride in August.
Thank you for all your understanding and continued support of our organization.
Melva Sanner
President
National Pony Express Association
2020 Re-Ride Dates – August 26 – September 5, 2020 East Bound
Sacramento, CA – St. Joseph, MO
Please note that all times are estimates and the Mail can be ahead or behind.
To see where the Mail is go to 'Follow the Ride'.
 Click on the state (red letters) to view the detail for a state.
Wednesday, August 26
Depart-Old Sacramento, CA
2:00 PM PDT
Thursday, August 27
California/Nevada Line (Woodford, CA)
1:00 PM PDT
Sunday, August 30
Nevada/Utah Line (Ibapah, UT)
2:00 AM MDT
Salt Lake City, Utah
10:00 PM MDT
Monday, August 31
Utah/Wyoming Line
6:30 AM MDT
Wednesday, September 2
Wyoming/Nebraska Line (Lyman, NE)
2:30 PM MDT
Thursday, September 3
Nebraska/Colorado, Line (Chappell, NE)
2:30 AM MDT
Colorado/Nebraska Line (Julesburg)
6:00 AM MDT
Friday, September 4
Nebraska/Kansas Line (Tri County Marker)
10:00 PM CDT
Saturday, September 5
Kansas/Missouri Line
7:00 PM CDT
Arrive-St. Joseph, MO
7:30 PM CDT