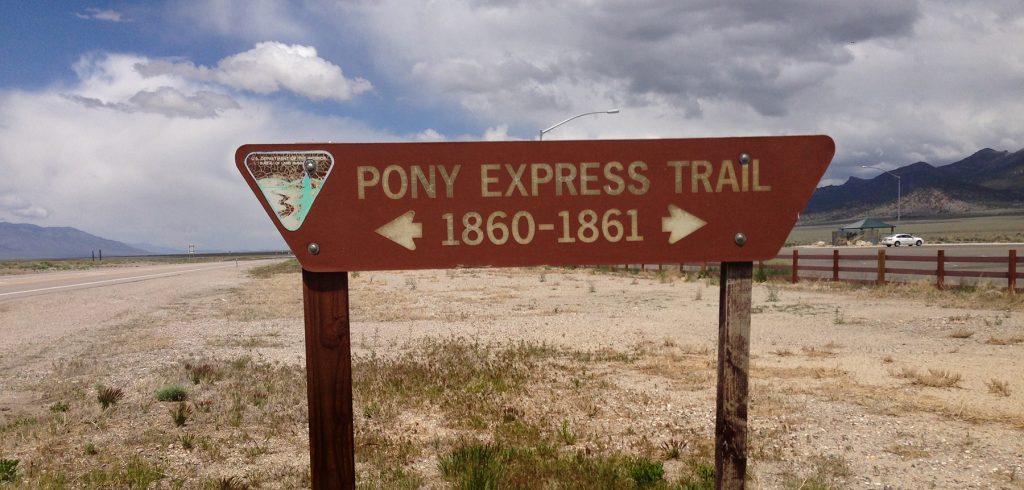 2018 Re-Ride Dates – June 20 – 30, 2018 East Bound
Sacramento, CA – St. Joseph, MO
Please note that all times are estimates and the Mail can be ahead or behind.
To see where the Mail is go to 'Follow the Ride'.
Detail state schedules are available if the state shows in red letters. Click on the state to view the detail for a state.
Wednesday, June 20th

Depart Sacramento, CA
3:00 PM PDT

Thursday, June 21st

CA/NV Line (Woodfords, CA)
2:00 PM PDT

Sunday, June 24th

NV/UT Line (Ibapah)
2:00 AM PDT/3:00 AM MDT
—————–Time Change ————– PDT > MDT 

Sunday, June 24th

This is the Place State Park – Salt Lake City, UT
11:00 PM MDT

Monday, June 25th

UT/WY Line
7:30 AM MDT

Wednesday, June 27th

WY/NE Line (Lyman)
3:30 PM MDT

Thursday, June 28th

NE/CO Line (Chappell, NE)
4:00 AM MDT

Thursday, June 28th

CO/NE Line (Big Springs, NE)
7:30 AM MDT
————-Time Change —————-
 MDT > CDT

Friday, June 29th

NE/KS Line (Tri County Marker)
11:00 PM CDT

Saturday, June 30th

KS/MO Line
8:00 PM CDT

Saturday, June 30th

Arrive St. Joseph, MO (Patee House)
8:30 PM CDT