FROM: Leo E. Morin, USAF/RET.
June 21st, 2016 PST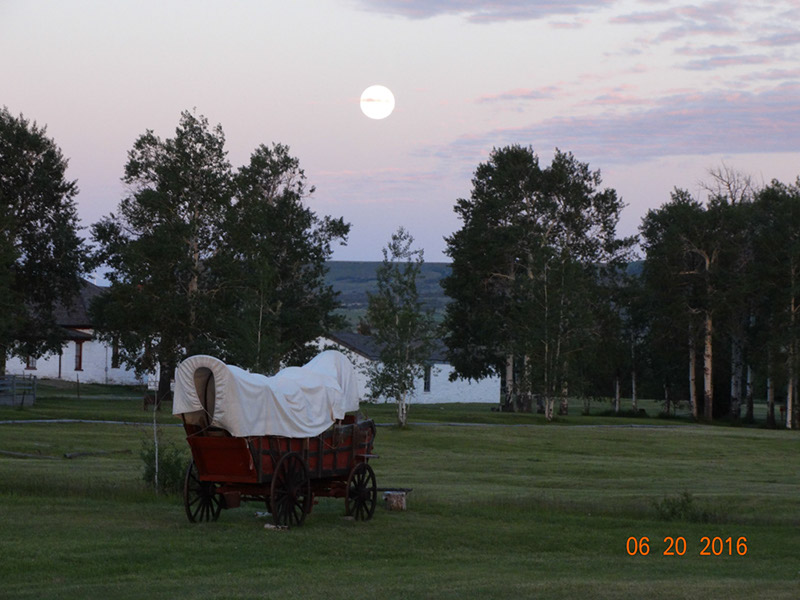 I was able to observe and photograph the riders north of interstate I-80 on granger road/oregon national historic trail (wy county highway #233), and follow them into granger, wyoming, on monday, 6/20/16. So many of the riders spoke about the full moon the night before, that i've included a photo of it, taken at 5 a.M., over ft. Bridger, wy, before i caught up to the mochila.
As a "city slicker", i've always been amazed at the hard work, dedication, and comradery shown by those on the trail and behind the scenes, to complete this massive effort and 2000 mile journey every year! Everyone i've come in contact with over the years has been so positive, upbeat, and devoted during their portion of the re-ride. Kudos to the folks and ponies for a job well done at preserving this special chapter in history!
Also, a special thanks to pete gailey (sweetwater chapter, wy), and beth buzis, for providing me with the information needed to correctly i.D. Some riders and horses.