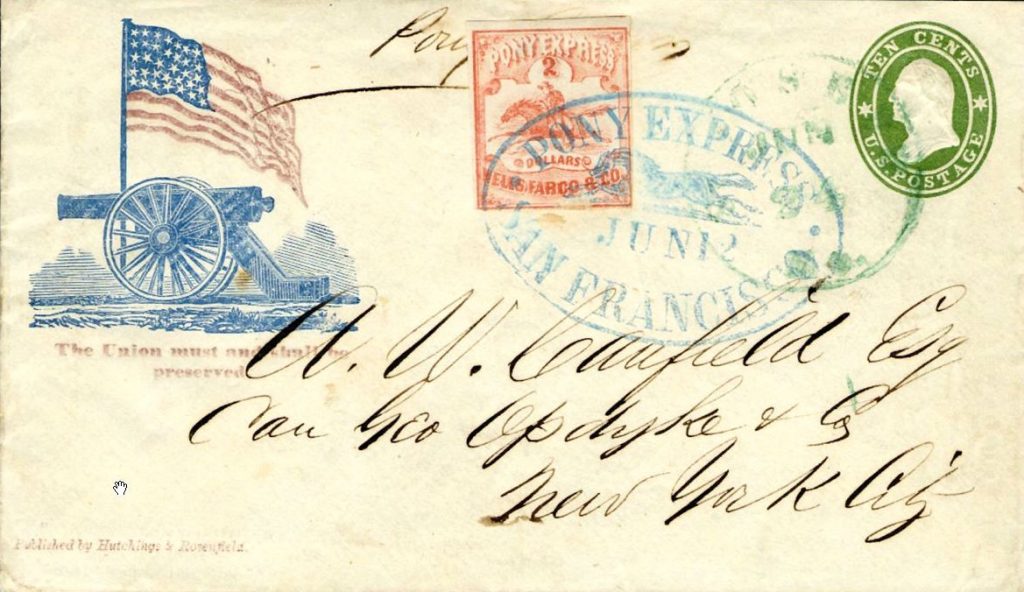 Send a Letter via Pony Express on the 2024 Re-Ride!
Your letter will be carried on horseback by over 700 riders along the original 1,966 mile Pony Express Trail in just 10 days. This year's Re-Ride is June 17-27, from St. Joe to Old Sac.  Missouri will be the State highlighted in this year's Re-Ride Letter.
Pony Express Commemorative Letters highlight historical events, sites, and people of the Pony Express.   Each envelope is hand-stamped with a special US Post Office cancellation. They are the Official Souvenir of the Annual Pony Express Re-Ride.
For additional Letter information, please contact
National Pony Express Association
2458 Navajo Rd
Frankfort, KS 66427
For questions regarding orders – Phone (785) 799-5236
Then, during the Re-Ride, follow the Pony on the map.