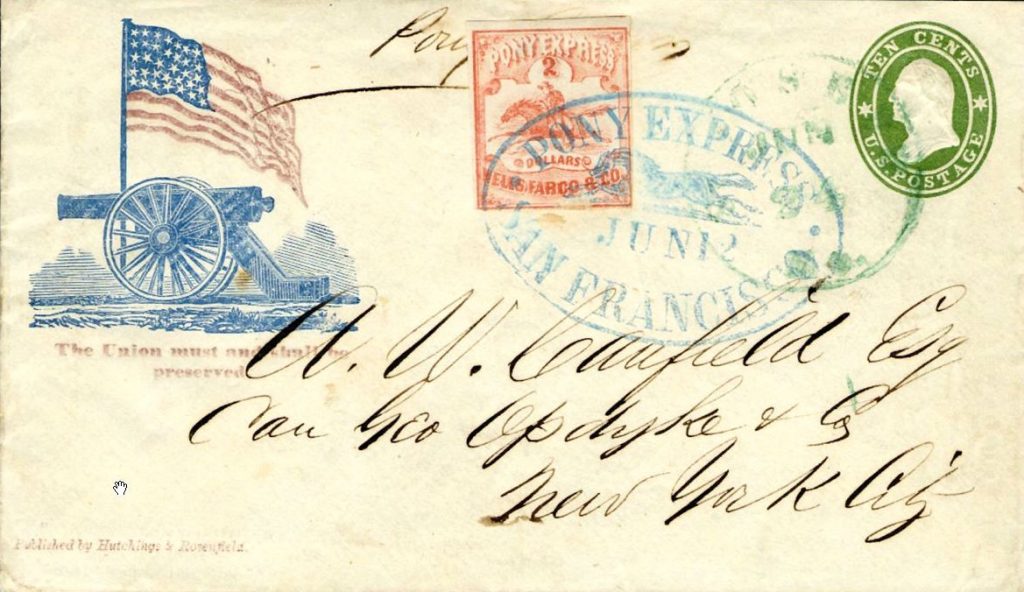 Send a Letter with the 2018 Re-Ride
Your letter will be carried on horseback by over 700 riders along the original 1,966 mile Pony Express Trail in just 10 days.
Pony Express Commemorative Letters highlight historical events, sites, and people of the Pony Express. Each envelope is hand-stamped with a special US Post Office cancellation. They are the Official Souvenir of the Annual Pony Express Re-Ride.
For additional information, please contact
National Pony Express Association
email: NPEALetters@gmail.com
SEND ORDERS and one check or money order to cover purchase to:
National Pony Express Assoc.
601 Western Ave.
Blue Rapids, KS 66411
For questions regarding orders – Phone (785) 556-1970
 Thank You!